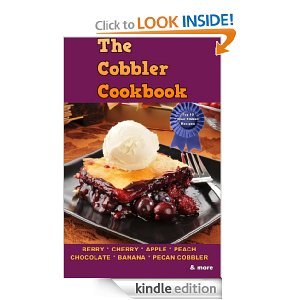 Right now on Amazon you can download The Cobbler Cookbook: Top Thirty Blue Ribbon Family Recipes for Cobblers, Crisps and Dump Cakes
for free! This download is for Kindle but if you don't have a Kindle you can always download the free Kindle app for smartphone or your computer.
Prices on Amazon can change at anytime, this book was free at time of posting.