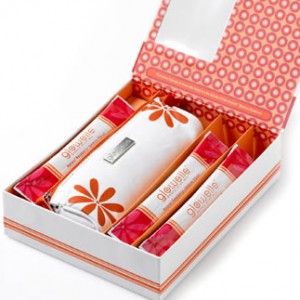 Another great Facebook freebie to score:
GLOWELLE is a clinically proven antioxidant supplement to help fight the signs of aging below the skin's surface. You can go here and fill out the simple form to get a free GLOWELLE clutch containing three GLOWELLE powder stick packs, product information and beauty-boosting recipe suggestions ($15 value)!
*Allow 4-6 weeks for delivery.
Thanks, Hip to Save!