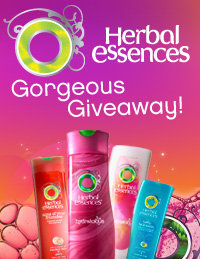 Herbal Essences is trying their giveaway again.  They are giving away 18,000 bottles a day until 10/12.  Each day starts at 11:30 pm, so tonight, head over and register for yours.  You need to be a fan on Facebook and and RSVP for the event.
Coupons will be mailed out, one per household, and you must be 18 years or older.
Note: You will need to go tonight or another night starting at 11:30 pm, these go fast.