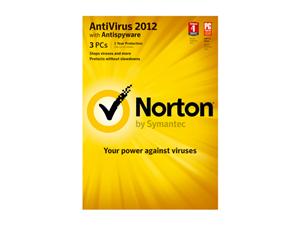 If you're in need of anti-virus software, or need to upgrade yours, make sure you check out this deal on Newegg! Currently, Symantec Norton Antivirus 2012 (3 User) is priced at $40.
Standard 4-7 day shipping will be FREE with this order, or if you have a ShopRunner membership, you'll get FREE 2 day shipping.
Once you receive this, you can submit for a $40 mail in rebate, which makes this completely FREE! Orders must be made by 9/10/12, and your submission must be postmarked within 30 days of purchase. You'll need the original UPC and a copy of the sales receipt.