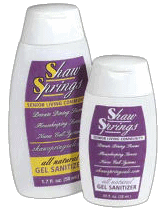 UPDATE: It looks like the sign up form isn't working. Sorry guys!
Pittsburgh Solar Energy is offering FREE organic hand sanitizer and a FREE organic notepad! Once you click on the links, scroll down and enter your information to receive your FREE hand sanitizer and notepad!
Limit 1 item on our site per household.