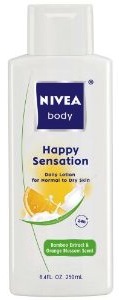 Go here to get a FREE sample of Nivea Happy Sensations lightly scented body lotion! You'll need to scroll down until you see this sample offered. Allow up to 4 weeks for delivery.
You can also copy and paste this link into your web browser:
http://www.startsampling.com/sm/wmnivea2010happysensation
Hopefully this will come with coupons!