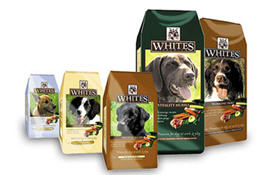 Sign up and receive a FREE sample of White's Premium Dog Food. White's Premium quality food for dogs at work and play. Providing high quality nutrition for all dogs from Labradors, Golden Retrievers, Collies through to German Shepherds, Springer Spaniels, Pointers and Jack Russells to name a few of the breeds who enjoy White's Premium.
Click here to get your FREE sample!
Thanks, SwagGrabber!