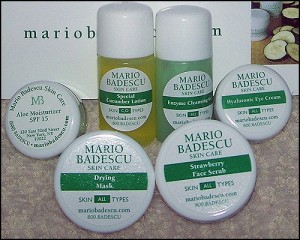 You can get 7 FREE samples from Mario Badescu! All you need to do is answer a few questions about your skin. After submitting the skincare questionnaire, you'll receive an email within a few hours. The email will say:
Thank you for your interest in Mario Badescu! According to our records, you recently filled out our online skin care questionnaire. Based on the answers you provided, we've developed a full regimen tailored to fit your skin care needs. For your reference, we have listed your recommended products below. We are so confident about the results you will achieve that we would like to send you some free samples so that you can try our products before you decide to purchase them.
You will then need to click on the link in the email to sign up for your freebies.
Thanks, Hip2Save!