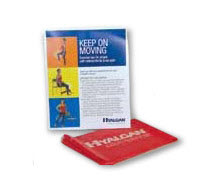 Sign up and get a FREE Oasis welcome kit. The "Oasis Welcome Kit" includes: Walk With Ease, a book by the Arthritis Foundation; a set of exercise bands for simple at-home osteoarthritis exercise use; and an easy-to-follow osteoarthritis exercise sheet.
Click here to get your FREE exercise bands!
Thanks, SwagGrabber!