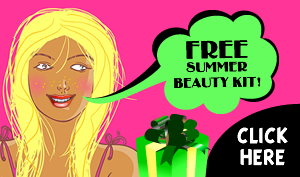 I just received this offer in my email and it says everyone gets one! From what I hear, it seems you need to be under 26 or if have a teen in your house. 
Head on over and like TeenFreeway on Facebook to get a FREE Summer beauty Kit which includes: Shampoo, Conditioner, treatment and Luxurious Body Cream.
Just fill out the brief form here, then head on over to the TeenFreeway Facebook page and 'like' them. On the evening of June 17th, check your Facebook home page under messages and then click on the update to get your freebies!