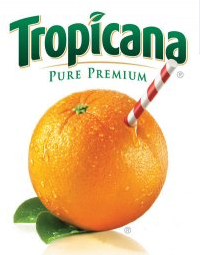 UPDATE: I just found out you can have up to four accounts per household!
According to the Tropicana Facebook page, you'll want to be sure to head over to Tropicana Juicy Rewards today! The first 50,000 people will be able to get a coupon for FREE Tropicana Pure Premium (max value $4.99) + a reward of their choice (exclusions apply) for only 5 reward points! Limit one per account.
If you have yet to join Tropicana Juicy Rewards, now is the time to join! According to the Tropicana Facebook page, all Facebook fans who create new Juicy Rewards accounts will receive a special Tropicana Juicy Rewards bonus code worth up to $5 in savings. Just go here and "Like" Tropicana, then click on register now to claim your FREE code!
You can also use these codes below. These must be entered within 6 hours of registering.
FBOOK-TROPI
MOMCE-NTRAL
TWMOM-READR
BLOGG-HER11
Thanks, Hip2Save!