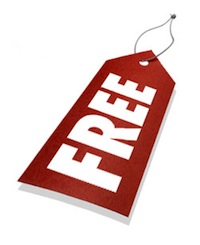 Freebie Roundup
FREE Sample of Pendaflex SureHook Folders
FREE Sinus Buster or Allergy Buster
Share your wildest home remedy on the "Snot Your Average" contest and everyone will get a FREE Sinus Buster or Allergy Buster. You'll also be entered to win a 32GB iPod Touch.
FREE 6 Month Subscription to AFA Journal
The AFA Journal is this generation's best monthly magazine covering critical contemporary issues that American families care about. You'll find articles by award-winning writers on everything from church to culture, from parenting to politics, from activism to anti-Christian bias, from education to entertainment, from patriotism to pornography, from the gay agenda to government out of control.
FREE Sample of Thymes Body Cream
To get this freebie, follow the steps below…
Comment on their page why you like Kimono Rose or tell them your favorite wedding gift to give.
Email your mailing address to [email protected].