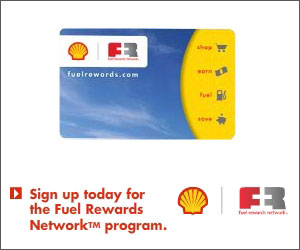 Are you tired of spending all of your hard earned money at the gasoline pump? Here's how you can save money on gasoline. Shell has just launched a new program called Fuel Rewards Network that you'll want to sign up for!
The program is completely free to join. You'll earn rewards when you shop at select stores (both in-store and online) and dine out. You'll also earn rewards when you purchase specially marked convenience store products or car washes using your Fuel Rewards Network card.
Redeem your rewards to save money on gasoline. If you use this rewards card enough, you'll never have to pay full price for gasoline ever again!
This program is currently only available to residents of Arkansas, District Of Columbia, Florida, Illinois, Indiana, Kansas, Louisiana, Maine, Missouri, Nebraska, Ohio, Rhode Island, and Utah.