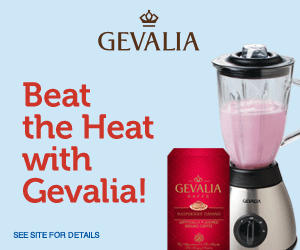 Wow! Currently, Gevalia is offering a Gevalia Stainless Steel Blender and 4 boxes of gourmet Gevalia coffee or tea for just $19.99! And the best part: FREE shipping is included in the deal!
To get this deal, just head over and select four boxes of coffee or tea, then make sure to add the FREE blender to your cart. You'll pay just $19.99 for everything shipped right to your door! 🙂
Once your order is processed, you'll be enrolled in Gevalia shipments automatically. After your order arrives, you can cancel, and you won't be billed or sent anything more. Call 1-800-438-2542 or log into your account to cancel.