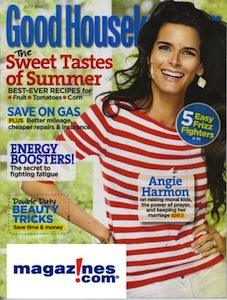 Eversave has a great deal on Good Housekeeping magazine today! You can get a one year subscription for $5, or a two year subscription for $10. If you're new to Eversave, you'll get a $2 sign up credit, which makes the one year subscription only $3!
To get this deal:
-If you're new to Eversave, get your new member credit first, then follow the link above.
-If you already have an Eversave account, go to the Good Housekeeping magazine deal.