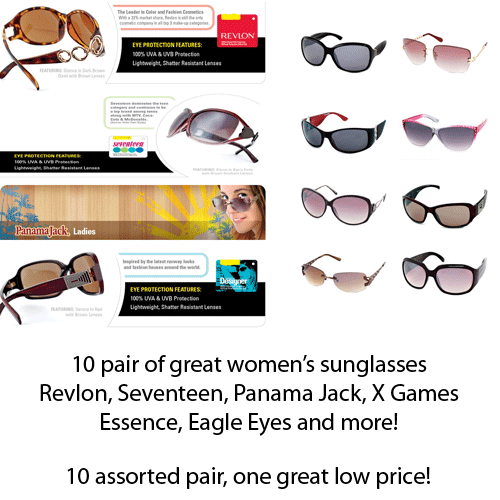 Graveyard Mall's deal of the day is 10 pairs of women's or men's sunglasses for only $9.99 – retail $199.99. Shipping is $5.99, so that's a grand total of $15.98 for 10 pairs, $1.59 a pair!
You don't get to pick them. It will be a mystery box of glasses, but it appears the ones pictured will be included, which look pretty good. There could be styles from Essence, Revlon, Seventeen, USA Olympics, X Games, Eagle Eyes, Panama Jack and more. The styles are all from 2009, so you won't get any of the crazy black glasses with the neon yellow arms that were sold in the 80s.
Thanks, SwagGrabber!