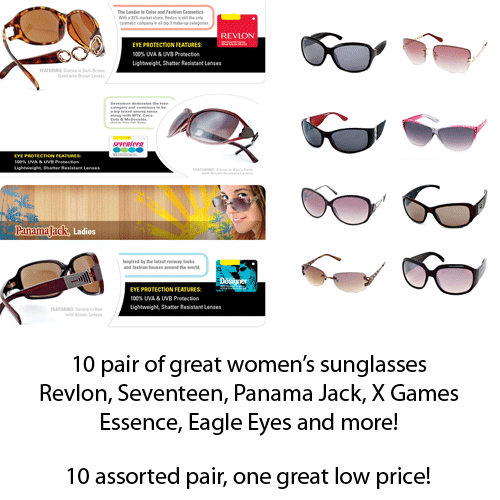 It's back! Graveyard Mall's deal of the day is 10 pairs of women's or men's sunglasses for only $9.99 – retail $199.99. Shipping is $5.99, so that's a grand total of $15.98 for 10 pairs or $1.59 a pair!
You don't get to pick them, they will be a mystery box of glasses, but it appears the ones pictured will be included which look pretty good. There could be styles from Essence, Revlon, Seventeen, USA Olympics, X Games, Eagle Eyes, Panama Jack and more.
Click here to check it out!
Thanks, SwagGrabber!