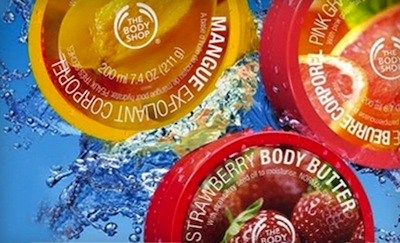 Through April 26th at midnight, Groupon is offering a $40 certificate to The Body Shop for only $20! This means you can get 50% off any in-store purchase including bath, body, skin care, makeup and more. You can also use your certificate on sale items, and you'll still get the 'Love Your Body Club' discount.
But there's a twist to this Groupon…if you redeem it by May 30, the certificate will be worth $45 instead of $40!
Expires Aug 27, 2011. Limit 3 per person. Limit 1 per visit. In-store only. Not valid toward gift card purchases. Valid toward sale items. Valid with "Love Your Body Club." Valid at all U.S. locations. Non-transferable.