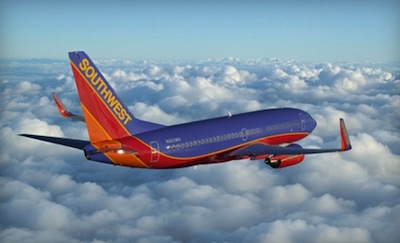 Here's another great Groupon deal for today: $80 towards a roundtrip ticket between Newark and any Southwest destination from Southwest Airlines for only $40! I've never seen an offer like this before, so this is a great chance to save some money on a flight.
There are a very limited number of these available, so hurry if you'd like one!
Limit 1 per itinerary. Valid for EWR roundtrip routes only. Reservation required 7 days in advance. Travel must be booked by 5/20/11 and travel 4/27/11-7/27/11. Not valid 5/26/11-5/31/11 and 6/30/11-7/05/11. Changes to itinerary post-purchase may result in loss of promotion.