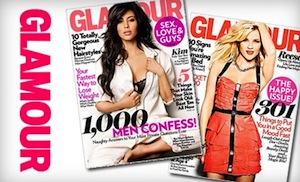 Today, Groupon has a great deal on a magazine subscription! Get a one year subscription to Glamour magazine for just $6. This is priced at $19.99 on Amazon, so as you can see, this is a great deal!
To get this deal:
-If you already have a Groupon account, go here
-If you're new to Groupon, go here
Thanks, Coupon Cravings!