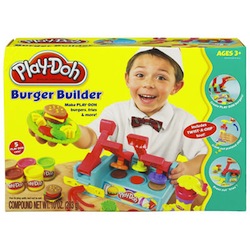 Coupons.com released some new Hasbro toy coupons today! These should help you save on Christmas gifts for the kiddos, or will help you to restock your gift closet on a budget.
Hasbro Toy Coupons:
$3.00 off PLAY-DOH Playsets
$3.00 off SPIDER-MAN HERO FX mask
$3.00 off FURREAL FRIENDS Toy
$3.00 off IRON MAN TRI-POWER Repulsor
$2.00 off PLAYSKOOL HEROES Toy
$5.00 off TORNADO TOWER Playset
$5.00 off MY BABY ALIVE Doll
$5.00 off ROCKTIVITY WALK 'N ROLL RIDER Toy
$5.00 off SESAME STREET playset
$5.00 off BOUNCY MY HAPPY-TO-SEE-ME Pup
$5.00 off MY LITTLE PONY Princess
$5.00 off KOOSH SOLAR RECON Ball Launcher
$5.00 off SPIDER-MAN STUNT CITY Playset
Check the Coupon Database for more coupons!