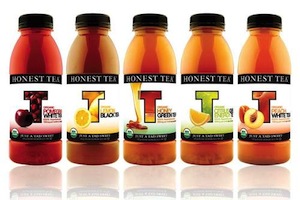 Today is the day for new coupons! There's a great new $1/2 Honest Tea coupon available to print today. Print two of these and hang on to them until the week of 8/12, where you can get a great deal at CVS.
CVS will have Honest Tea on sale starting 8/12, and you'll also get a $1 ECB back for eery $5 you spend on Honest Tea. Throw in a coupon and you have an awesome deal!
Buy 5 Honest Tea, $1 each (starting 8/12)
(2) $1/2 Honest Tea
Pay $3
Get back a $1 ECB
Final cost: $0.40 each
Note: This coupon does say available at Walgreens on it, but it is a manufacturer's coupon, so most stores should accept it.
See more printable coupons.
Thanks Living Rich with Coupons!