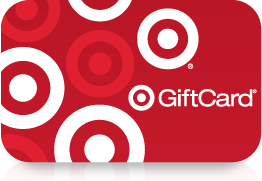 Combine Target Gift Cards
I'm sure you've ended up with a ton of Target Gift Cards with their gift card promotions or gifts. Why carry all of them around when you can combine them all onto one? Here's how you can combine Target gift cards.
The first thing you'll need to do is login or create an account to store your gift cards. Enter your phone number and a PIN. Once you're signed in, tap the "Save a GiftCard" button.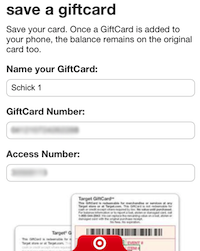 Fill in the details of your GiftCard and then tap Save. The card will be saved to your mobile account for use on your mobile phone. Repeat this process for the rest of your GiftCards until they are all saved into the Target app.
Return to the list of your gift cards and choose one that you want to keep. Tap the "Combine" button. A list of the GiftCards in your account will come up with checkboxes to the right. Tick the checkboxes next to the cards you want to combine and tap "Combine", as shown in the screenshot below.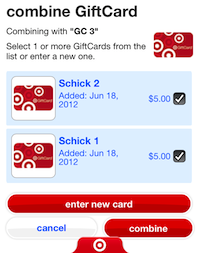 That's all you have to do to combine your Target GiftCards! Now you only have one to carry around, and if you happen to lose it, you can have the cashier scan the barcode right from your phone. 🙂
Target Coupon Codes: