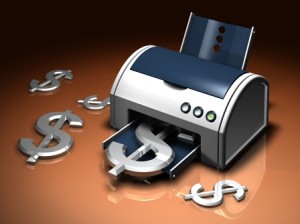 A ton of new printable coupons have popped up lately! Here's a list of the new ones I see:
Grocery
$5-$10 in Kellogg's Coupons (back again!)
$2 off any two 4 packs of Starbucks Frappuccino Coffee Drinks or Starbucks Doubleshot Espresso Drinks
$0.55/1 Arnold Sandwich Thins Mini's (zip 34677)
$2 off any fresh or previously frozen pork ribs (2 lbs or more)
$0.75/1 Nature's Own Thin Sliced Bagels
$1.75/1 Box of Mighty Leaf Iced Tea
$1/1 Pop Chips
$1.50/1 Wholly product
$1/1 bag of Bear Naked Granola when you buy one Bear Naked Nut Cluster Crunch Cereal
$1 off 2 Uncle Ben's Whole Grain Brown Rice products
Buy 2 16oz Pom Wonderful, Get One FREE (Max. Value $5.59)
$1/1 Herr's Product
$25 in Campbell's, V8, and other coupons for Back to School
Save $0.25/1 any 16 oz dip or 15.5 oz jar of Jimmy's Salad Dressing or Dip
$2/1 Hormel Party Tray
$0.55/2 Hormel Bacon Toppings
$0.55/2 Hormel Chili
$0.75/1 Hormel Chili Master chili product
$0.55/2 Hormel Pepperoni products
$1/3 Hormel Compleats microwave meals
FREE Fresh Rio Briati Mozzarella Cheese w/$5 Earth Fare purchase
$0.75/1 box of Fiber One 90 Calorie Brownies
$1/1 Fiber One 80 Calories Cereal
$0.75 Knots Berry Farm Jam, Jelly or Preserves (zip 90210)
$1/2 packages of Frosted Mini-Wheats Bite Size Original Cereals (18oz or larger)
$1/2 Chiquita Bites Family Packs, Multi-Packs or Duos
$1 off 5 Liberte Mediterranee Yogurts
$0.75/1 Jimmy Dean product
$0.75/1 Chex cereal (zip 22201)
$0.50/1 Frank's Hot Sauce (zip 98106)
$1/2 packages of Kellogg's Frosted Mini-Wheats Bite Size Original Cereal (18 oz. or larger)
$1/1 44oz jar Classico pasta sauce
$1/2 El Monterey products
$1/2 Hershey's Milk Chocolate (6-pack)
$0.55/1 Ella's kitchen product
$1/1 Alexia Frozen Product Coupon
$1 off any Stonyfield Milk or Half & Half Product
Personal Care
$2/1 Rimmel product
Some Target stores sell these for $2.24, so only $0.24 after the coupon!
$1/1 Infusium 23 product
$1/1 Biore Skincare Product
$1/1 Skintimate Moisturizing Cream Shave (zip 30303)
$1/1 Johnson's Baby product
$1/1 Degree motionSense anti-perspirant/deodorant
$1 off Triple Cream
Pharmacy
$1.50/1 Bayer Advanced Aspirin
Household/Baby
$1/1 Rayovac Batteries
This has no size exclusions, so you should be able to get the 4 packs FREE at Walmart and Target!
$5/1 Enfamil Large Powder, Gentlease, A.R. or ProSobee (zip 30303)
$0.55/1 Chore Boy product (zip 30303)
$0.75/1 Crayola Dry-Erase Board Set
$0.50/1 Crayola Dry-Erase Crayons
$1/1 Softsoap Pampered Hands Foaming Hand Soap
Back to School