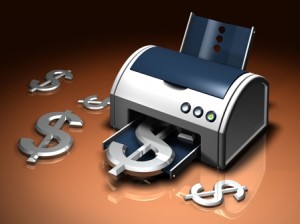 $0.75 off One Loaf of Roman Meal Bread
Use zip code 62286.
$0.55 off any one flavor 16-oz Pint of International Delight Coffee Creamer
$1 off One Poland Spring Brand 100% Natural Spring Water
$1/1 Kellogg's FiberPlus Cereal
$2/1 Tunscan Style Challenge Butter
Bob Evans Buy One Get One FREE Side Dish Coupon
Click on 'Join BE Mail' on the left and then sign up. They'll email you the coupon.
$1/1 Bear Naked product
Just tell them your opinion regarding their products to access the coupon.
$1 off any Margaritaville Seafood
$1/1 Breyers YoCrunch Fruit Parfait 100 calorie pack
$1 off any Pemmican Beef Jerky or Beef Brisket 3.25oz
$1.50 off any One Pond's Cream, Towelette, or Cleansing Product (except trial size)
$0.50/1 Duncan Hines brownie mix
$1 off any Two Dole All Natural Fruit in Plastic Jars or Cups
$0.30 off any Flavor Yoplait Greek Yogurt Cups
$0.55 off any Wolgang Eves Chocolate Topped Cookies
$2 off any 12oz Bag of Peet's Coffee
$1/2 boxes of Ronzoni SmartTaste pasta
$0.50/1 Heinz All Natural Vinegar
$1 off any One Dove Men+Care Body Wash (13.5oz or Larger) Body and Face Bar (6-bar pack or larger) or Active Clean Shower Tool
$5 off any one 24oz. or larger GERBER GOOD START Infant Formula
$10 off a Philips Sonicare Flexcare+, Flexcare, Healthy White or Essence Toothbrush
$5 off any Multi-Pack of Philips Sonicare Brush Heads
$3 off any One Garnier HerbaShine with Bamboo Extract Haircolor
$1 off any One Garnier Fructis Shampoo, Conditioner, or Treatment (excluding trial size)
$1 off Aveeno Baby Soothing Relief Products
$3/1 Avery Full Sheet Mailing Labels product
This is a PDF coupon and expires 2/28/11.
Johnson and Johnson Baby Coupons
$1/1 Johnson's Baby Lotion or Oil
$1/1 Johnson's Baby Shampoo
$1/1 Johnson's Baby Lotion
$1/1 J&J Shampoo or No More Tangles
$2/2 Johnson's Newborn Skincare
$2/2 J&J Bed Time Products
$3/3 Johnson and Johnson
$1/1 Desitin
Thanks for most of these, Hip2Save!