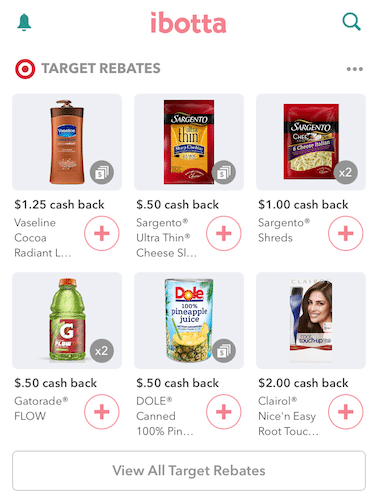 If you use the Ibotta app, you'll be happy to hear that they rolled out a new update that makes it even easier to save money! If you don't use the app yet, now is the perfect time to create an account; they're offering a limited-time $10 bonus when you redeem your first cash back offer!
So, what's new in the updated Ibotta app?
The updated app is faster and features more personalized offers. You can even select your favorite stores and rebates from those stores will appear right when you open the app. No need to sort through pages and pages of offers to find the ones you want!
One of my favorite updates is that you'll be able to submit for select offers multiple times per receipt! This makes it even easier to stock up while earning more cash back at the same time.
Also, when you redeem cash back offers at participating retailers, you'll no longer need to scan product barcodes to verify your purchases. The app will automatically detect which rebates are on your receipt and instantly verify the cash back offers. Walmart is already a participating retailer, with more to come.
With the faster app, ability to submit for select offers multiple times, and removal of barcode scans to verify, you'll be earning cash back faster than ever.
How do I get started?
Simply sign up for an Ibotta account, then download the app to your smartphone and log in.
From there, look through the list of offers and activate the ones you want before purchasing. After you've purchased the participating item, simply upload your receipt and scan product barcodes (if necessary). Cash back will be deposited into your account, and once you reach $20, you can cash out via PayPal, or grab yourself a gift card.
For more information, check out my Ibotta FAQ page.