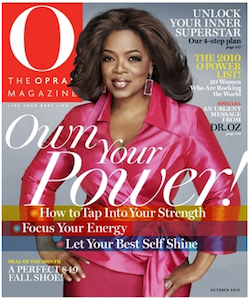 Ideeli has a special sale on items that have been showcased on O, The Oprah Magazine. One of the items included is a one year subscription to O Magazine for only $12! If you're already a subscriber, I believe you can take advantage of this offer. After you get one issue, call customer service and ask them to consolidate subscriptions so you get extended time.
Once you've logged in or signed up for Ideeli, go here to order the subscription. Your first issue will arrive in 4-6 weeks.
Thanks, Common Sense With Money!