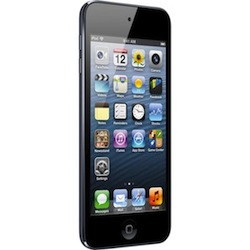 Are you looking for a deal on an iPod? Today is your lucky day! There will be two more iPod Lightning Deals occurring throughout the afternoon. These should be around the same Black Friday prices at the retail stores.
These will sell out very quickly, so make sure you try to grab the deal as soon as possible!
Apple iPod Touch 16GB Black (4th Generation)
12:30 PST
1:30 MST
2:30 CST
3:30 EST
Apple iPod Touch 32 GB (5th Generation)
1:30 PST
2:30 MST
3:30 CST
4:30 EST
Thanks, Surviving the Stores!