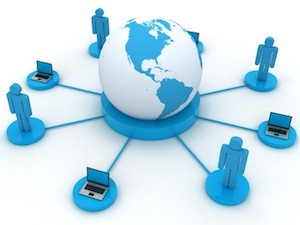 The following is a guest post from Geoff:
If you've ever been frustrated by the performance of your internet service, or if you have any interest in knowing what the heck you are paying for, then you'll want to pay attention here. It turns out that ISP satisfaction and performance are not always obvious to the consumer.
Measuring Your MBPS
The key measurement for comparing internet service providers is megabits per second. This number tells you how fast your connection will allow you to upload and download files. Every email, file and web page you view online must first be downloaded into your internet browser. So in short, the higher your mbps the faster your computer processes the information you want.
A common ploy ISP's use to confuse customers is presenting their connection speeds in tiers. Often times you'll see a basic, standard and premium service plan, each with a different rate of mbps. While one company's "premium plan" may well give you 5x the speed of their "basic plan" it won't make much difference if the baseline itself is low.
For example, would you rather have 5x a baseline rate of 2 mbps, or 5x a baseline of 20 mbps? This is why you need to compare connection speed between providers instead of packages.
Routers & Wireless Equipment
Although local ISP's tend to cost more per month than cheap online providers, many give you all the equipment and wiring needed to setup a wireless connection in your home. This ultimately saves you money and eliminates the hassle of having to configure everything yourself. Wireless modems and routers are also quite sensitive to power surges, and it is not uncommon for homes in stormy locations to go through one or more of these devices each year. At $35 to $100 for new units, you will appreciate the "free hardware" that comes standard with many local internet services.
Connection speed and equipment fees are the two critical components for measuring the true value of you internet home internet use. Other things to compare before you buy include the availability of support, uptime guarantees, and of course price. Watch out for low price providers that try to fool you with their "best packages" that in reality, are not much better than the old dial-up services.
Don't fall for over-hyped ISP packages that fall short in key categories. Use the free comparison tools at http://internet.inmyarea.com to find the best ISP in your neighborhood.