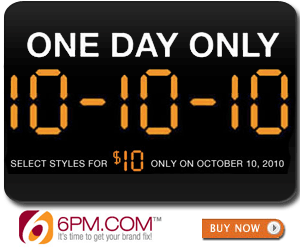 Today is 10/10/10, and retailers think it is a good excuse to have special sales:
Amazon has decided to have a big toy sale. The deals will be 'Lightening' deals, which means limited quantities are available for only a couple of hours. You may want to bookmark this page if you don't want to miss anything!
Find personalized gifts for under $10 at PhotoWorks and get FREE shipping!
Thanks, Common Sense With Money!