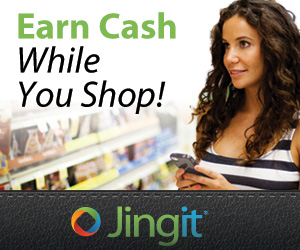 Have you heard about Jingit? If not, Jingit is a website where you can watch ads and earn up to $20 per week! Not only can you earn money, but you can also earn Box Tops for your local school. Here's how to sign up:
Enter the verification code that will be sent to your phone.
Watch the ads and start earning!
You can also get Jingit cash for scanning certain items in a Walmart store and answering a few questions. What a great way to earn a little extra cash!
Sign Up for Jingit Now