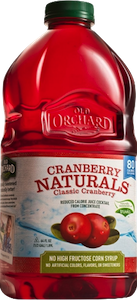 Coupons.com released a few new juice printable coupons this morning! Some of these won't last long, so make sure you print the ones you think you'll use right now.
Juice Printable Coupons
$1/2 Old Orchard Cranberry Naturals
$1/4 Old Orchard Frozen Juice Concentrate
$1/1 Very Cherre Tart Cherry Juice
$1/2 Healthy Balance Reduced-Sugar Juice
Check the Coupon Database for more coupons!