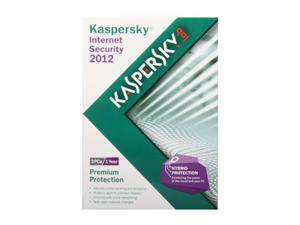 It's very important to have up-to-date virus and internet security protection on your computer. Need to update yours, or buy a copy for your computer? Don't pay full price for it! You can actually get it for FREE! 🙂
Right now, Newegg.com has Kaspersky Internet Security 2012 (3 PCs) on sale for $50, down from $79.99. When you add this to your cart, you'll also get a FREE copy of SummitSoft SystemTech Advanced!
Even better, your order will qualify for FREE shipping. Go ahead and start the checkout process. You should pay $50 plus tax.
Once your order arrives, submit for this $50 Kaspersky Internet Security 2012 mail-in rebate to get both items for FREE! What a great deal!
Purchases must be made by 8/1/12. Submission must be postmarked by 8/31/12. Limit one rebate per person. Limit one rebate submission per envelope.