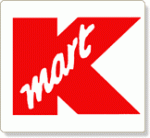 One of Hip2Save's readers, Carissa, was able to get an awesome deal at Kmart! She found the 11 oz bags of Hershey's Kisses Caramel Meltaways on clearance for just $0.67. Plus, she was able to use the $1/2 coupon from the 4/11 SS to get each bag for just $0.17! Even sweeter, she purchased 4 bags for a total of $0.68 (after the coupons) and she received a Catalina coupon with a code to enter at Hersheys.com/ironman/kmart to receive a FREE movie ticket (up to $7 value) to see Iron Man 2!
If you thought this deal couldn't get any sweeter, it can! For every 4 bags purchased, not only can you get a FREE movie ticket to Iron Man 2, but you can also get one FREE Fandango promotion code good for one movie ticket (up to a $12 value) courtesy of Hershey's! Go here to check out all the details.
**Clearance prices vary by region. Let us know if you're able to find these on clearance too!
**********************************************************************
I'm not sure if you all noticed, but on the front right corner of the Kmart ad it states that all winter apparel is on clearance for just $1.99! This a great time of year to start stocking up on gloves, hats, and coats for next year. While you're at Kmart looking through the winter apparel clearance,  you may also want to get these deals:

Arm & Hammer Toothpaste, on sale Buy 1 Get 1 FREE with prices starting at $3.19
Buy 2 and use the $2.50/2 coupon from the 3/21 SS
Final cost: $0.35 each

Green Works 45 oz. Laundry Detergent, $4.99
Use the $3/1 printable coupon (not available anymore)
Final cost: $1.99

Garnier Nutrisse Shade, Multi-Lights Kit, or 100% Color, $5.99
Use the $2/1 coupon from the 4/11 RP
Final cost: $3.99
Thanks, Hip2Save!