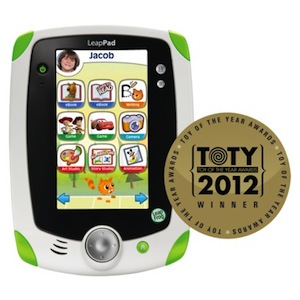 Target.com has a great deal on the LeapPad today! The LeapFrog LeapPad 1 Explorer is currently on sale for $69.99, down from $79.00. When you add one to your cart, you'll also get a free green gel skin.
Today's deal of the day is 20% off select LeapFrog products when you spend $40. Head to checkout and you'll see this 20% discount reflected. You can enter promo code TGUPBX9N to get another $5 off, making your total only $50.99 shipped!
If you have a Target REDcard, use that and you'll save an additional 5% ($2.55). Shipping will also be free if you use your REDcard.
Click Here to Get This Deal
Coupons procured by Savings.com