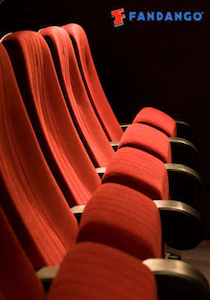 Today, LivingSocial has a great deal available for movie lovers! They're offering 2 Fandango movie tickets for just $9. That's 70% off the max value of $15 per ticket! However, these tickets are not valid for IMAX or 3D shows.
Before you purchase this deal, I recommend checking to see if your local theater(s) offer online ticketing. If they don't, unfortunately, you're out of luck on this offer. 🙁
What movie are you going to see with these tickets? Let us know in the comments!
Limit 1 purchase per customer. Promo codes are valid only for Internet purchases made at Fandango and are not redeemable at theater box office, via Fandango's telephone or mobile services or through any other website operated by third-party merchants. Cannot be combined with any other offer or promotion. Not valid on IMAX or 3D showings. Limited to tickets with maximum face value (including Fandango's convenience fee of up to $2 per ticket) of $15. Both tickets must be purchased for the same movie and show time in a single transaction. Promotional value of promo codes expire September 9, 2011. Paid value of Promo Codes expires on September 9, 2016, except where prohibited by law.
Thanks, DEALicious Finds!