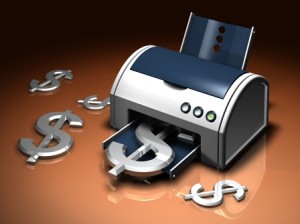 Printable Coupon Round Up
$2/1 Plus White 5 Minute Speed Whitening Kit
These are on sale buy one at $10.99, get one FREE at Walgreens this week. Use two coupons and get them for $3.50 each.
$0.50/1 Green Giant Frozen Veggies (reset)
If your store doubles coupons, you might be able to get FREE veggies!
$1 off Fruit of the Loom Ladies Socks
New All You exclusive coupons:
Save $2 on any Zicam Product
Save $1 off any Rimmel item
Save $1 on any Quaker Life Soft Baked Bars
Save $0.75/1 Jar of Dole All Natural Fruit
And more!
$1 off any one 1.75 quart of Premium Blue Bunny Ice Cream (excludes single-serve)
Login or register to access this coupon.
$1 off any Wanchai Ferry or Macaroni Grill Dinner Kit
Musselman's coupons
Save $0.40/1 Musselman's Apple Butter (28 oz)
Save $1/2 Musselman's Apple Sauce (46-48 oz)
$0.75 off Lundberg 2lb. Rice Varieties
$0.50 off Fresh Express Salad Varieties in the Blue, Green and Fuschia Bags
$0.60 off any two Old El Paso Products (excludes refrigerated and soups)
This coupon should make the taco seasoning very cheap!
$3 off one bottle of ZarBee's Cough Syrup
Various Auntie Millie's coupons
Various Post-It product PDF coupons
$1 off Spot Shot Instant Carpet Stain and Odor Eliminator
Buy One Get One FREE Special K Cereal
Thanks, Hip2Save!