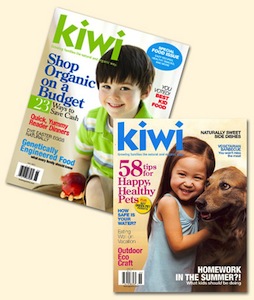 Today, the daily deals site called Mamasource, formally Mamapedia, is offering a one year subscription to Kiwi magazine for $6. You can purchase a two year subscription for just $10.
If you're new to Mamasource, you'll save $2 off a one year subscription with code KIWI2OFF. Or, save $4 off the two year subscription with code KIWI4OFF. This would make the one year $4, or the two year $6.
From cooking and crafting to health, relationships, and social issues, each issue of Kiwi magazine is packed with hundreds of tidbits to keep you entertained, informed, and inspired.
Thanks, Wild for Wags!