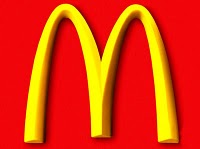 The McDonalds Winter Celebration coupon packs are back! They are $2 each, but I think the coupons definitely make them worth it!
12 coupons in all, including:
1 coupon for a FREE Small McCafe coffee for Mom and Dad
2 coupons for a FREE Hamburger
3 coupons for a FREE small cone
3 coupons for a FREE small apple juice or milk jug
3 coupons for a FREE bag of Apple Dippers or a small fry
*Call your local store first to make sure they carry these and they have some available!  
Thanks, Mojo Savings!