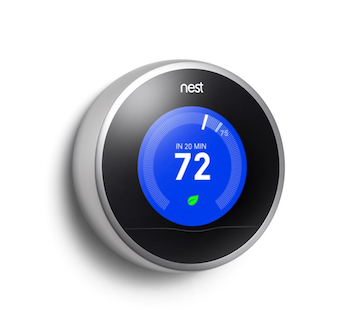 Here's a rare savings on the Nest Learning Thermostat! Amazon has it priced at $249, but when you order one, you can get a FREE $40 Amazon.com gift card too. That makes it like paying only $209 shipped – and it should save you money in the future too!
To get the Nest and the gift card, just click on the link above, check both of the checkboxes on the screen, and click "Add to Cart". The $40 gift card will be deducted at checkout.
Product Features
Auto-Schedule – Remembers the temperatures you like and programs itself
Auto-Away – Saves energy by automatically turning itself down when you're away
Remote control – Connect the Nest thermostat to Wi-Fi to control it from your smartphone, laptop or tablet
Easy install – Most people install the Nest thermostat in 30 minutes or less
Buy Nest Learning Thermostat
Thanks Savings Lifestyle!