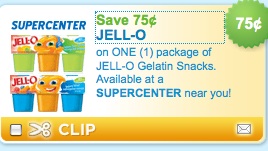 Coupons.com has a few new coupons available:
Save $0.75/1 package of JELL-O Gelatin Snacks
If you don't see the coupon, use zip code 62946.
This is a super high value and rare coupon, and will easily make for a good deal when paired with a sale.
Save $1 on any Buddig Deli Cuts
Use zip code 32708.