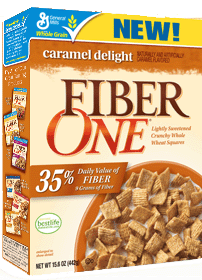 Coupons.com has quite a few cereal and breakfast food coupons available:
Use zip code 23464 if you don't see the coupons.
$0.75/1 Total Raisin Bran cereal
$0.75/1 Fiber One Caramel Delight cereal
$1/2 General Mills cereals listed: Basic 4, Cheerios (any), Chex (any), Cinnamon Toast Crunch, Cocoa Puffs (any), Cookie Crisp (any), Dora the Explorer, Fiber One (any), Golden Grahms, Honey Nut Cheerios, Kix (any), Lucky Charms (any), Oatmeal Crisp (any), Raisin Nut Bran, Reese Puffs, Total (any), Trix, Wheeties (any)
$0.75/1 Cheerios cereal listed: Frosted Cheerios, Apple Cinnamon Cheerios, Banana Nut , Fruity Cheerios, Chocolate Cheerios, Cheerios Oat Cluster Crunch, Yogurt Burst Cheerios, Berry Burst Cheerios
$0.55/1 Box Fiber One™ Toaster Pastries
$0.55/1 Honey Nut Cheerios cereal
$0.55/1 Lucky Charms cereal
$1.50/2 packages of Kellogg's Frosted Mini Wheats
**These are pretty high value cereal coupons, so I suggest printing them while you can!
Thanks, Hip2Save!