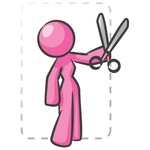 Printable Coupon Round-Up:
$0.50 Goldfish coupon is available again
I've heard this coupon has reset!
$1.50 off Liquid Clorox 2 Stain Fighter & Color Booster
The coupon link is on the right side of the page.
$1 off two Dannon Light & Fit 4 packs
$1 off any Flavor 12 Stick Count Box of Savory Choice Liquid Broth Concentrates
$5 off NUK Gentle Flow Manual Breast Pump
$1 off of 2 packages of any Bar-S Ham & Poultry Lunch Meat
$1 off any Three John Morrell Hot Dog, Smoked Sausage, or Lunchmeat
'Like' them on Facebook, then click on the 'Coupon' tab.
$2 off 2 bags of any variety Eight O'Clock Coffee
Click on the coupon link in the upper right hand corner.
$1.50 off 1 package of Ponds Cleansing Towelettes
I've heard that these are on clearance at CVS!
$3 off any one e.p.t. product
This should make the single tests packs cheap at Walmart!
$1 off one eos ultra moisturizing shave cream
Thanks, Hip2Save!