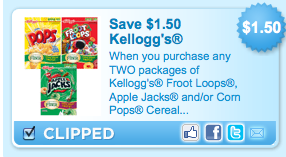 There are tons of new coupons on Coupons.com! Here's a list of all of them, with thanks to Southern Savers! When you click on the link, it will automatically pull up the coupon and check it to print!
Fridge/Frozen
Click the 'Continue Reading' button below to see more coupons.
Grocery
Personal Care
Pet
Household
Thanks, Southern Savers!