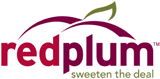 Have you noticed all the awesome coupons available on Red Plum? There are quite a few new coupons if you use zip code 90210!

Here are some of my favorites:
Save $1/2 bags of Lifesaver Jelly Beans
Save $1/1 Slim Jim Canister (16 count or larger)
Save $1/1 package of Starbucks coffee (12 oz or larger)
Save $0.55/1 Dannon Danimals Coolision 6 pk or Dannon Dan-O-Nino 6 pack
Save $2/1 Sally Hershberger product ($0.39 at Walgreens)
Save $0.55/1 Keebler Fudge Shoppe Cheesecake Middles
Save $1/1 Johnson's Baby product (FREE Soap Buddies at various stores)
Save $0.50/1 Mahatma Rice (Walmart has the small bags of this rice priced at $0.70 to $0.80)
Save $5 on The Twilight Saga: New Moon DVD or Blu-ray (+ various other Twilight coupons)
Save $3 on Astro Boy DVD or Blu-ray
And more!
The print limit on Red Plum coupons tends to be reached quite quickly, so print what you think you may use now!
Thanks, Hip2Save!