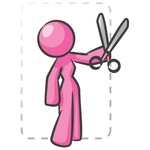 Save $0.55 off General Foods International Delight Skinny Creamer
Sign up for their newsletter to access this coupon.
Buy 2 get 1 FREE Chobani greek yogurt
11 New Nestle Coupons:
You must login or register to see these coupons.
Save $1/2 Juicy Juice Products
Save $1/2 Nestle or Wonka Bagged Candy, Fun size or miniatures
Save $1/2 Nestle Chocolate Chips
Save $1/1 Stouffers Family, Large Family, Party Size, or Skillet entree
Save $1/1 Ovaltine
Save $1/2 Nestle Toll House Refrigerated Cookie Dough or Brownie Dough products
Save $1/1 Carnation Instant Breakfast
Save $1.25/1 Nesquik Powder (no size restriction)
Save $1/2 Nestle Purelife Water Packs (20-pack or larger)
Save $2/1 Boost Kids Essentials Drink (doesn't exclude the 4 packs)
Save $0.50/2 Nestle Carnation Evaporated Milk
Starbucks manufacturer's coupon booklet, 'Save on Starbucks Favorites'
This is located at Starbucks locations found inside Target stores.
Save $1 off any one 11 or 12 oz bag of Starbucks Coffee
Save $1 off an 8 or 12 count pack of Starbucks Via Ready Brew
Save $1 off one 4 pack of Starbucks Bottled Frappucino Drinks
Save $1.50 off any two 2 Tazo 20 count filterbag boxes or Tea Latte concentrates
Save $1 off a 4 pack of Starbucks DoubleShot Espresso & Cream
Save $1 off two (2) 15 oz cans of Starbucks DoubleShot Energy+Coffee
Save $1 off a Pint of new Coffee-Free Ice Cream
Save $1 off of your favorite Starbucks Coffee Ice Cream Pint
$1.50 off any One P.F. Changs Home Menu Frozen Meals for Two
$1 off any 3lb or Larger Reser's Deli Salad
The link states $1 off 2, but prints a $1 off 1.
$1 off any one package of Hefty Waste Bags
This is a new Facebook coupon.
$1 off Nestle Drumsticks
'Like' Nestle Drumstick on Facebook to access this coupon.
Save $1/1 Expo Washable Markers
Thanks, Hip2Save!