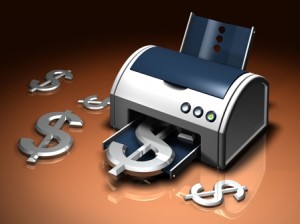 Grocery Items
$0.50 off one package of Kraft Homestyle Macaroni and Cheese Dinner
$1 off any one Gold'n Plump Bake it Easy Whole Chicken
$0.50 off any one package of Knudsen Sour Cream (16oz or larger)
$0.75/1 Silk Pure Coconut
Coupon link located in upper right corner
$1 off any one Marzetti Salad Dressing
$1 off any 44oz Jar of Classico Pasta Sauce
Prints immediately after clicking the link.
$1/1 package of Al fresco All Natural Chicken Sausage
$0.75 off Four Cups Original Yoplait Yogurt
Various Special K product coupons
$2.50 off any two 6 packs of Zevia soda
$0.75 off One Land O Lakes Half & Half Quart
$1 off any one Ghirardelli Squares Chocolate Bags (4.12oz or greater)
Coupon link located in bottom middle of site.
$1 off any two Palermo's Premium Pizzas
$1 off any Freshchetta Pizza (12oz or more)
$0.50/1 Green Giant Frozen Vegetables
Buy one get one FREE Worx Energy drink (up to $2.99)
Buy one get one FREE Promax bar
$1 off any one 1.75 QT of Blue Bunny Ice Cream
Personal Care
$1.50 off one Maybelline New York Eye Studio Product
Lots of new Maybelline and Garnier coupons available on Red Plum
$1 off any one Dove Visible Care Body Wash
$1.50 off any two Kotex Products
Household
$1 off Green Works Compostable Cleaning Wipes
$5 off Hannah Montana Forever: Final Season on 2-disc DVD
Thanks, Hip2Save!