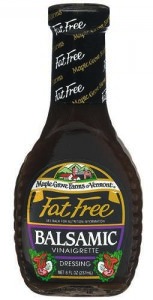 Printable Coupon Round-Up:
Save $1 off any one Maple Grove salad dressing, pancake mix or syrup
The coupon link is located on the left side of the page. Once you click on it, a SmartSource coupon will print.
Save $1 off any STP Product & Save $1 off any Armor All Product
Both of these coupons will print on separate sheets of paper.
$1 off any one Breyers Smooth & Dreamy Bar or Sandwich (6 count carton, any variety)
$1 off any two King's Hawaiian Products (excludes 4 pack rolls)
$0.55 off any half-gallon of Silk Soymilk
This is a SmartSource coupon and will go straight to printing after clicking the link.
Hillshire Farm Fresh Taste Challenge = $5 Worth of coupons
'Just purchase any specially marked package of Hillshire Farm Lunchmeat Tub (June 16, 2010 through September 4, 2010 ) and try it in your favorite sandwich. Then come back to enter your unique code and take the challenge. If you agree that Hillshire Farm is a fresh tasting lunchmeat, we'll give you $5 worth of coupons instantly!'
$1/1 any Ghirardelli Chocolate Squares
Coupon link in lower left hand corner. This is higher in value then the usual $1/2 coupons.
$3 off any 10 Weight Watchers Smart Ones
New $1.50/2 Kellogg's Cereal Coupons
$1.50/2 Kellogg's All Bran, Crispix, Rice Krispies, Frosted Mini Wheats, Corn Flakes and/or Raison Brain
$1.50/2 Kellogg's Apple Jacks, Corn Pops, Cocoa Krispies, Froot Loops, and/or Frosted Flakes
Two $2.50/1 Luvs Coupons
Just register or update your account and they'll send you coupons via snail mail.
Save $1 on any 2 Lucky Leaf Pie Fillings
$1 off any 4 pack Box of JAMBA Fruit Sorbet Bars or JAMBA Fruit Sorbet and Yogurt Bars
$1 off any one Sally Hansen Nail Treatment
$2 off any one PF Chang's Home Menu Frozen Meals for Two (New Link!)

$1 off any American Greeting Two Card Purchase
(excludes cards $0.99 or less)
Various Simply Organic product coupons
These are PDF coupons and don't expire until 6/30/2011.
Thanks, Hip2Save!