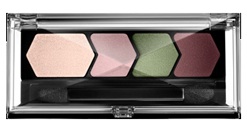 Coupons.com just released two new high value coupons! Go here to print a $2 off any one Maybelline New York Eye Studio Product coupon and a $2.50 off any John Frieda Luxurious Volume Product coupon.
Other New Coupons:
Save $1/2 Yoplait Kids Yogurt Products
Save $1 on L'Oreal Paris Go 360 Clean
Coupon link in the bottom center.
High Value coupons in the People Magazine February 8th Issue:
There are quite a few $2 off coupons in the current issue:
Pampers
Pantene
Vicks NyQuil
Secret Clinical Strength Sport
Covergirl Exact Eyelights Mascara
New Johnsonville Coupons:
(Coupon link in the upper right corner)
$0.55 off one package of Johnsonville Brats (19.76oz)
$0.55 off one package of Johnsonville Italian Sausage
$0.55 off one package of Johnsonville Breakfast Links, Patties or Roll Sausage
$0.55 off one package of Johnsonville Smoked or Cooked Sausage
$0.55 off one package of Johnsonville Summer Sausage
Contessa Meals Coupons:
$1.50/2 Contessa Microsteam Meals
$1.50/2 Contessa Green Cuisine Meals
$1.50/2 Contessa Seafood Meals