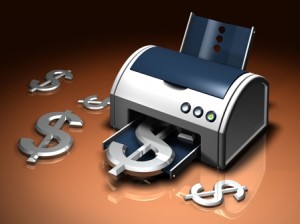 Personal Care/Baby:
*$3.50/1 package of Huggies Diapers (60 count or higher) (reset?)
*$3/1 package of Huggies Diapers (reset?)
*$1.50/1 package of Huggies Diapers (reset?)
*$1/1 any adult Benadryl Product
*$1 off any Baby Orajel Teething Product
*$7/1 Nicorette 100 count or larger Gum or Mini Lozenges 81 count or Nicorette Lozenge 72 count or larger
Household/Pet:
*$0.50/1 Cottonelle Ultra Toilet Paper 12-pack
*$1 off any two bags of Temptations Treats for Cats
*Buy Two Cesar Canine Cuisine entree and Get One Free
*$1/1 Scotch-Brite Bathroom Solutions product (PDF)
*$1 off any Glad Force Flex Trash Bags
*Various 3M Scotch coupons (PDF)
*$1/1 Scott 1000 count Bath Tissue 12-pack or larger (use zip 98052 if necessary)
*$5 off the Hamilton Beach Stay or Go Personal Cup Pod Coffeemaker
Grocery:
*$1.50/1 Ghiradelli Squares Chocolate 4.12 oz+
*?$0.55/1 Pepperidge Farm Milano Cookies
*$0.55/1 any CoffeeHouse Inspirations/International Delight Pint
*$1/1 any one Green & Black's Bar
*$0.75/1 PJ's Organics Burrito
*$2/1 off any Lucini Italia Tuscan Harvest Plum Tomatoes, Whole and Diced Peeled (PDF)
*$1/1 bag of Jamba Juice All Natural smoothies (use zip 98052)
*$2/1 Pork Ribs when you buy any KC Masterpiece Barbecue Sauce
*$0.75/1 Ritz Crackerfuls Multigrain
*$1/1 Bar-S Classic Corn Dogs 3-lbs box
*$1/1 box of Cuties Clementines 5-lb.
*$0.55/1 bag of Cuties Clementines 3-lb.
*$2 off any 4 Nestle Juicy Juice 64oz, 46oz or Multipack Products
*$1 off any one 4-pack of Nestle Juicy Juice Sparkling Fruit Juice Beverage (8.4oz cans)
*$1/1 any Kashi Cereal or Snacks
*$1/1 Dakota Organic Beef Coupon
*$1/1 Matt's Organic Lemonade Coupon
*$1/2 Blue Diamond Shelf Stable Almond Milk
*$0.75/1 Santa Cruz Organic ($1.99 Min. Purchase)
*$0.50/1 C&H Sugar 2-lb. or larger (click on coupon link at bottom right)
*Buy One Get One Free Tasters Choice Stick Pack Variety (6-7 ct) up to $1.39
*$0.65 off any one Nescafe Tasters Choice Coffee Variety
*$1/1 Frozen Pillsbury Grands biscuits
*$1 off any one Maxwell House Coffee Product (explore and vote to print coupon)
*$.60 off any one Package of Knudsen Sour Cream (16oz or larger)
Snail Mail Offers
$2/1 Febreze Laundry Odor Eliminator coupon plus $10 in coupons for other oneCARE products
Thanks, Hip2Save!